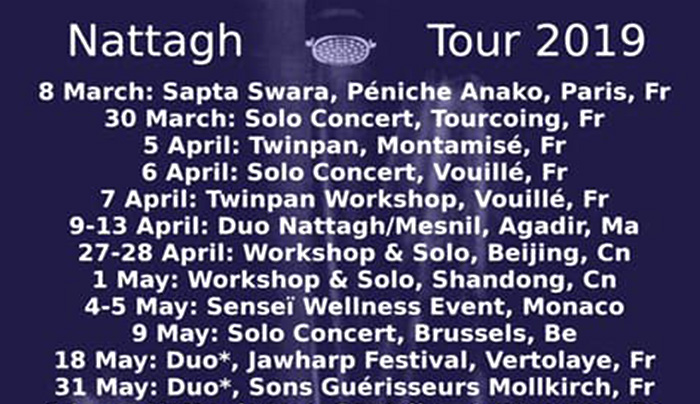 Il y a forcément une date "près de chez vous"...alors retrouvez-moi pendant mon "Nattagh Tour 2019" !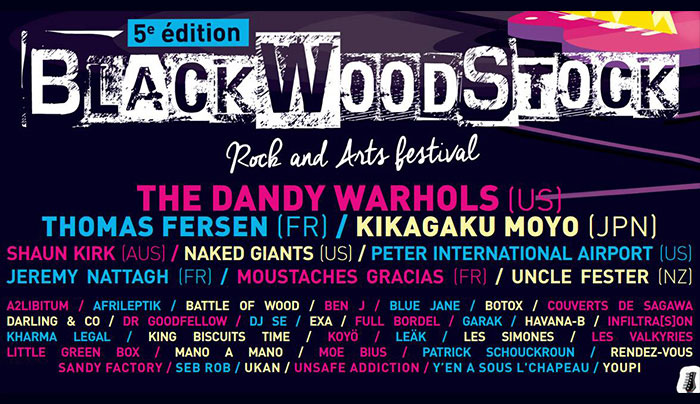 Pour sa 5ème édition, le BlackWoodstock Festival m'a sélectionné pour participer à cet évèmenent majeur en Nouvelle-Calédonie .
Durant 3 jours, les 22, 23 et 24 septembre 2017, je serais à l'affiche de ce festival, à Nouméa, aux côtés des Dandy Warhols et de Thomas Fersen sur la grande scène du BWSF.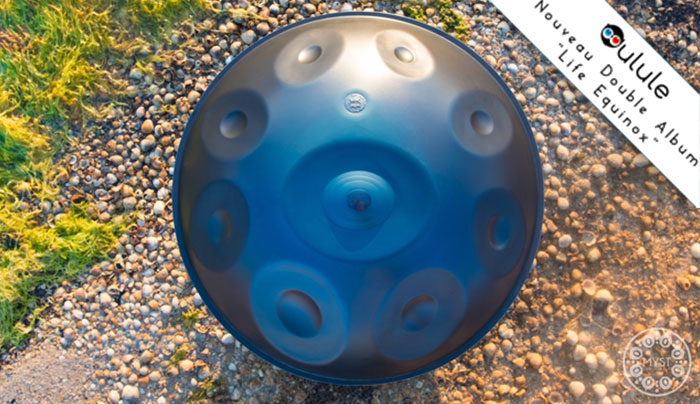 Nouvelle campagne Ulule 2019 pour la sortie de mon nouveau Double Album "Life Equinox" ! Une nouvelle approche du Handpan, inspirée de Debussy, Ravel et Fauré. Des invités inspirants.
Vous voulez en savoir plus ?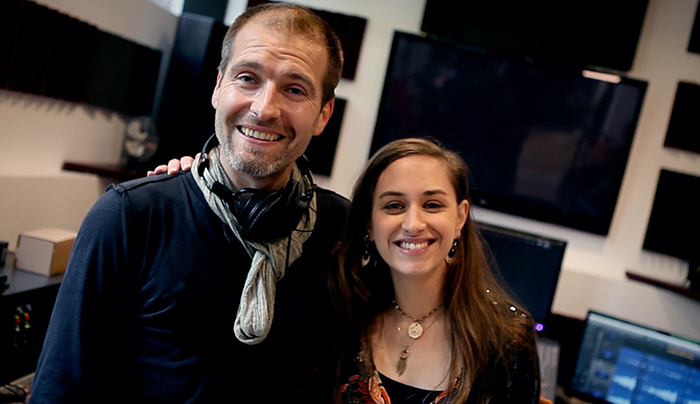 "Encore de beaux moments en studio, chez Loic Gayot cette fois-ci, Studio Rapsody, j'ai eu le plaisir d'enregistrer avec Nina Attal, merveilleuse chanteuse, Yesterday was hard on us, une reprise de Fink qui figurera également sur l'album "Strings Attached". Ce dimanche 12 juin 2016, ce sera la sortie en ligne de la vidéo filmée en direct dans le studio par Loic Gayot. Première vidéo de ce 5ème album ! Très content de pouvoir dévoiler un peu de ce projet excitant."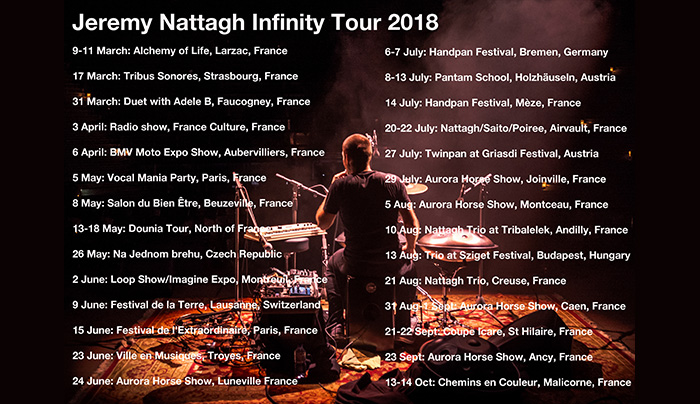 Retrouvez-moi à l'occasion d'une des mes dates pendant mon "Infinity Tour 2018".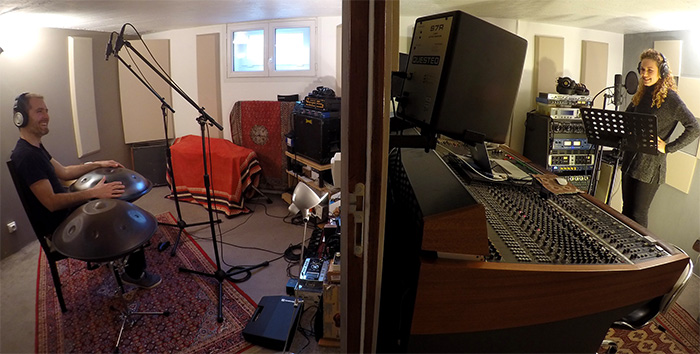 Today is the first day of my 4th album production.
To begin this new album, I am very happy and proud to record a track with Melina Tobiana, who was featured on my 1st album, Panoramique.
Subcategories